Meaningful help for students
Annie checks in with students and offers help as needed, making it easier to get help. Annie guides students to the right services and resources and follows up with them to see which support strategies help them the most.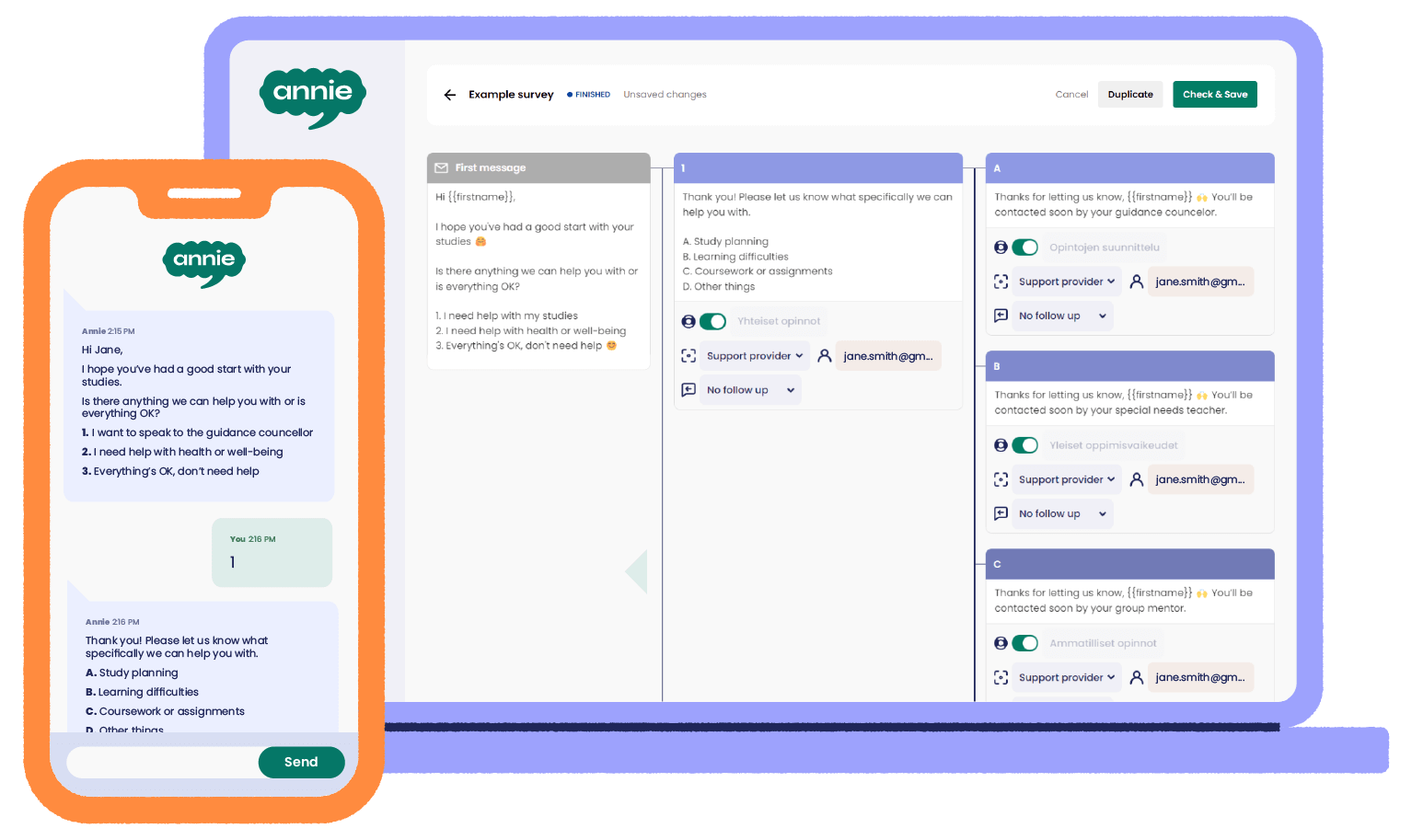 Features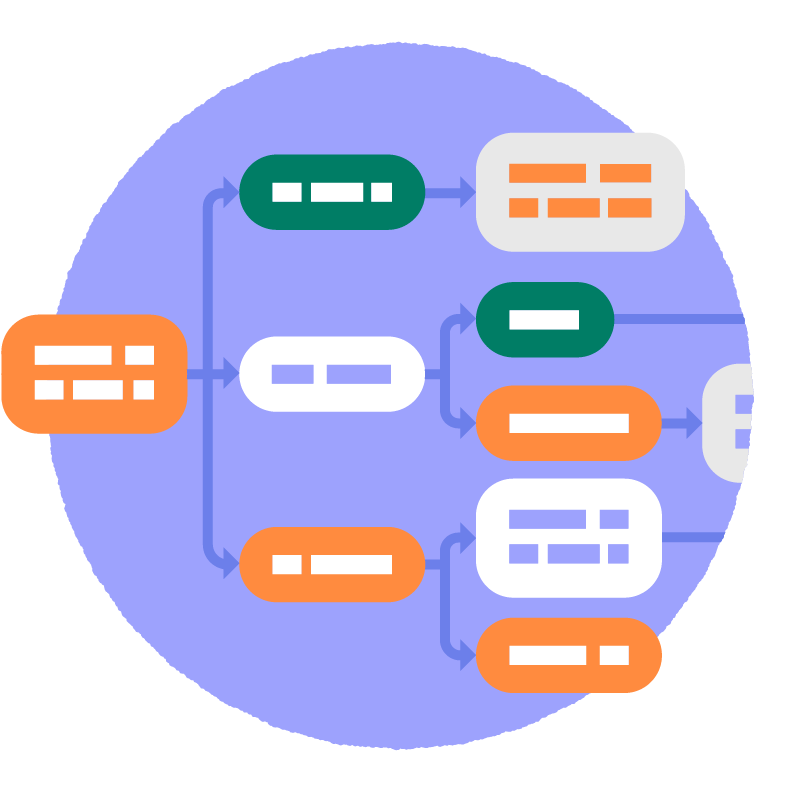 Create support scripts
With the bot editor, you can teach Annie tailored chat flows for questions and answers to make the chatbot a perfect fit for all types of use cases and target groups.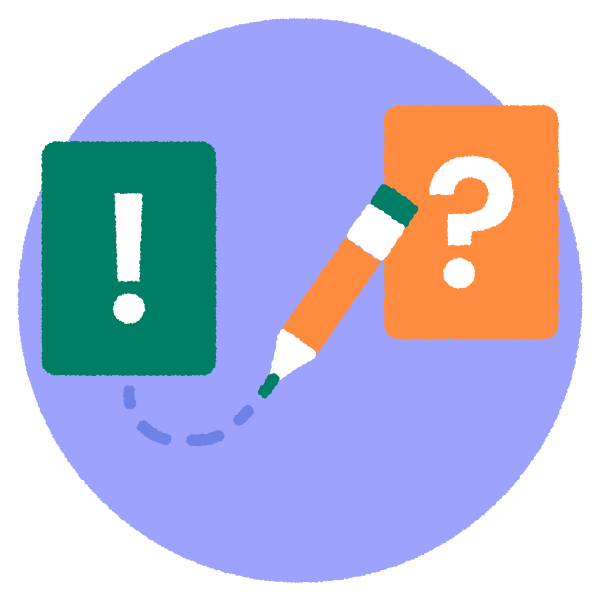 Map needs and services
Shape your support and let Annie steer each student toward the right support resources.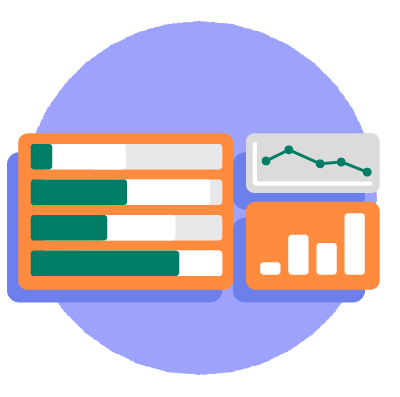 Monitor your support measures
Annie collects data on how students are getting the support they need and helps you keep tabs on how well your support is working.
Get started with Annie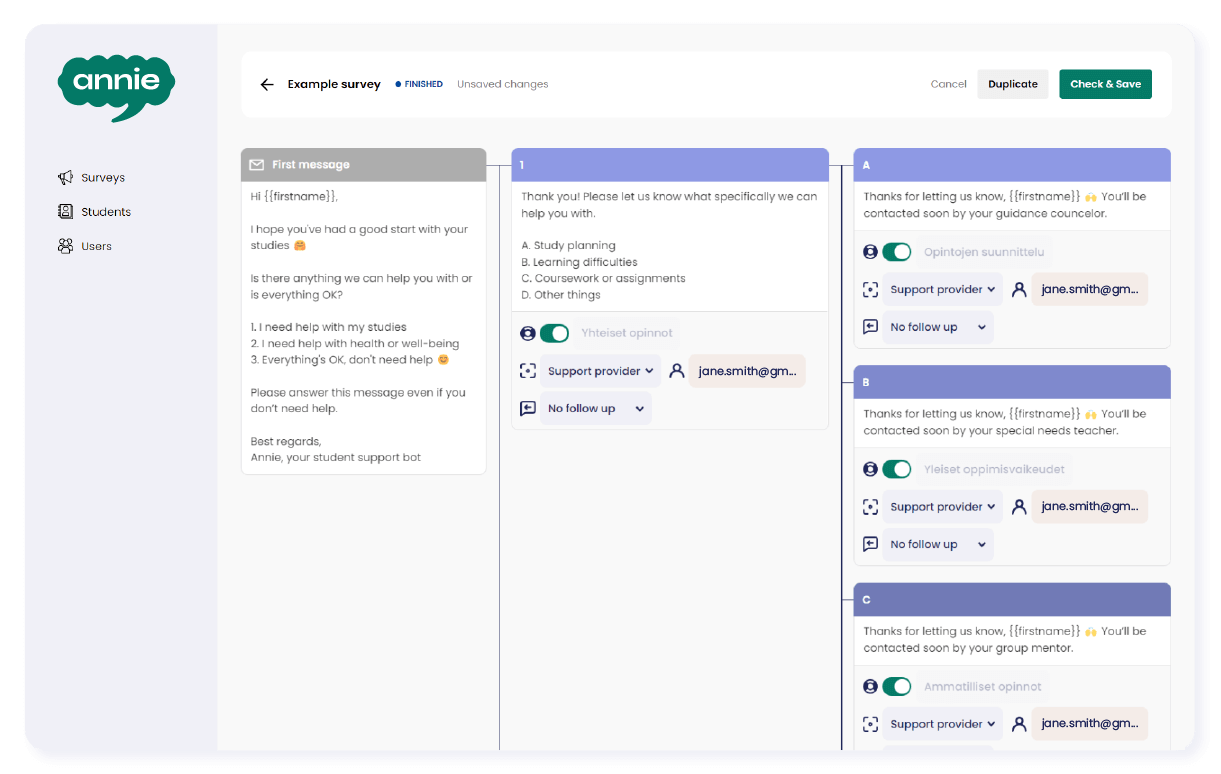 The first few weeks with Annie are spent in workshops, where goals are set and the bot is taught chat flows tailored to the requirements of your educational institution.
Step 1: Selecting the first use case and target group, editing chat flows
Step 2: Orientation for support service staff, targeting support measures
Step 3: Conducting the first support campaign for a selected target group, responding to support requests
Step 4: Follow-up survey for those who requested support
Step 5: Compiling the results of the first support campaign, adding new target groups and use cases
Staff feedback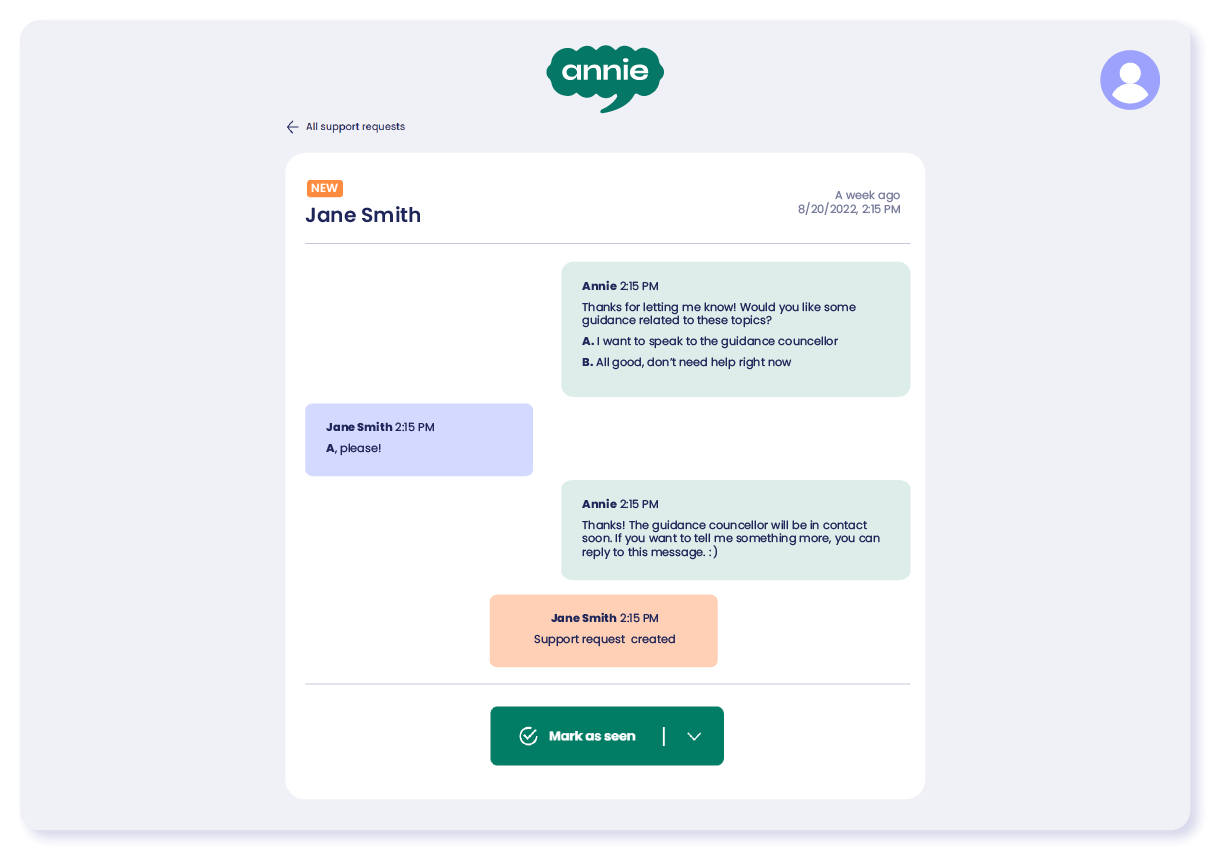 According to support staff, Annie
● Helps oversee the progress of strategic initiatives
● Strengthens cooperation across teams and professions
● Demonstrates the demands on support services
● Points up the differences in need for services among different groups
Student feedback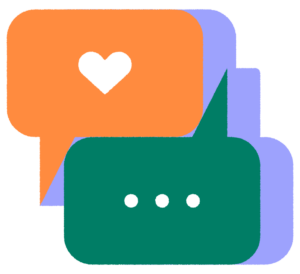 According to students, Annie
● Provides a supportive atmosphere by lowering the barrier to access help
● Makes them feel like their institution cares about them
● Encourages reflection on their own well–being
● Strengthens the connection between the institution and its students
The service is simple and easy to use. We've found latent support needs, which we otherwise wouldn't have.
Anne Eteläaho, Student Support Coordinator
Kpedu Vocational School